Back in May of 2016, I was summoned (if you will) to the astral plane to participate in a gathering for the artist the world has come to know as Prince. At the time, I had no 'conscious' memory as to why I was called and why Prince of all celebrities? It wasn't like I was a fan, follower or supporter because I sure wasn't but like so many other revelations I've come to clearly ultra-stand, the deeper meaning behind that past experience has come full circle. Not only was Prince watching some of my content and content similar to mine before passing but he too was a natural astral traveler and he was super present and conscious of there being more to him, us and the universe than meets the eye! Not only that, I now know that we are apart of the same soul-group and that he's chosen to give me special downloads to share with the public! I've also interacted with him on other planes of consciousness since my first and only Youtube video about him but it is not for me to share any of the aforementioned nor what our astral meetings were all about but in due time, I surely will. 
In the interim, I would like to challenge anybody to find any other video by another psychic, channeler or intuitive who has shared any predictions that I stated would come to be regarding Prince since his passing, as accurate as what was shared in the video below? For example, Prince ex-wife Mytae did an interview about a year after his passing and she was asked by the interviewer if she heard the songs in his vault? She said 'yes' but the songs were very spiritual and that Prince told her that he didn't feel the world was ready for them (songs), exactly as stated in this video! Also, only one song was released from the vault since Prince passing and it's' titled 'Deliverance'. If those lyrics in that song don't match what I've stated about Prince's being on a higher state of awareness and enlightenment, I don't know what it does? No full album was released yet because Warner Brothers probably thought that the vault would have 'salacious' 'worldly' songs! There's more! Prince's hairdresser did an interview admitting that Prince wanted to cut all of his hair off and go short and natural right before he passed! What about all of the info. that's has come to surface regarding his work in helping and empowering black women? Which again, I stated in the video back then... More will certainly unfold as time as we know it marches on but for now, please take a moment and watch one of my most genuine shares from the other side to date! 
Prince's ex-wife Mayte Garcia literally confirms in an interview with  Ashleigh Banfield, that the music in Prince's vault were 'masterpieces' but wasn't something that the world would be ready for while alive but ready for now in death (hinting the deeper spiritual, conscious and enlightened nature of it) - just as I stated in my Prince video a year ealier... Click on the link; https://people.com/music/princes-ex-wife-mayte-garcia-music-vault/
The only 'new' music released from Prince's vault - nothing but highly spiritual and enlightened content,
just as I stated in my 2016 video about Prince!
The first and only video that I had done regarding Prince and several revelations and predications that
has sense been validated by people who were closest to him or within his circle.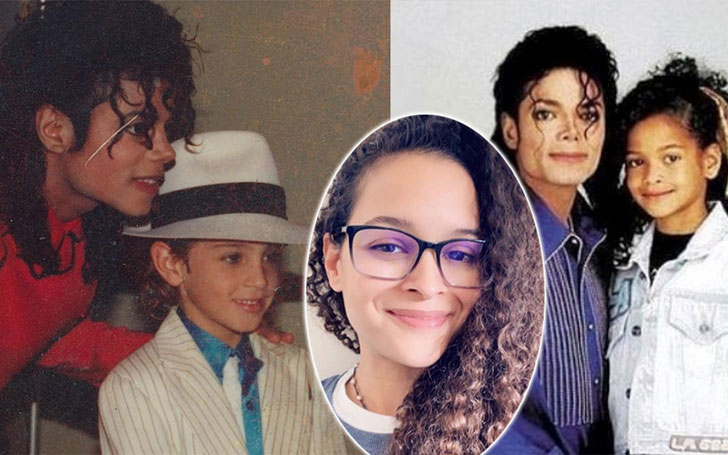 A FIRST!
I will explain in the sincere reasons why this story and situation has prompt me to explore, chart and rightfully respond in the fashion that I have chosen!...... I would be remiss if I were not to add that my read, commentary, opinion and prediction is NOT to be looped within the realm of exploitation, gossip, sensationalism or salaciousness! Long live those who have a pure heart; genuineness, compassion, integrity, honor and the HIGHEST of truths!

A LITTLE BACKSTORY OF WHAT IT TOOK TO POST THIS VIDEO;
This video was completed and finished March 18, 2019.
I tried to post the video on the 20th, but it seemed that all kinds
of issues and anomalies were accruing with my computer, which caused me to have
to regroup and find other ways to post the video. When I managed to finally post the video – I got an error message that read 'we are unable to save your video at this time, try again later'… I was perplexed by this but I kept trying to save. I tried readjusting the tags, subject title and I even tried changing the thumbnail – nothing worked.
I then went to my video manager and saw where this video was labeled as 'blocked globally' due to detecting copyrighted material... Mind you, this video was not published to be seen by the public at this stage… I did have no more than 4 minutes of video footage of Michael Jackson performing live on stage but there was no music, no sound and the footage that I used was listed under the 'creative commons' category (which means re-use is permitted). I didn't even use the actual video footage that's published online – I used my own video camera within the software to record the footage from the internet and saved it as a file that I created. So there's no way this issue was detected and blocked by way of algorithms.
This all tells me that someone must have manually watched the video and immediately put the breaks on it. Nevertheless, I deleted the uploaded video and went back and re-edited this video ( took out the small footage of the live concert) which in turn added to a couple of hiccups you hear and see in this video… Re-editing this video, required an additional 5 hours of my time! I share this to make the point that the forces are always working overtime to derail, thwart or block you – especially when you are doing something right or righteous! We can theorize why this was done to this particular video but as far as I am concerned, it proves once again that some of us are being manually monitored and thus, extra censorship and manipulation tactics are definitely being implemented to control the narrative!
https://www.youtube.com/watch?v=uOVrT1Hx7tQ

At the request of a long time viewer and former vegan - I was asked to perform an intuitive and calibration reading as to why has there been such an increase in grave illnesses and even deaths as it relates to those who are on a strick vegan diet... Moreso, why are the stories, confessionals and likes so under reported in the media (rethorical question)...
Having stated the aforementioned - I decided to post this video because it has aspects of me using my gift to discern and read what is not so obvious to the naked eye or typical five senses. This video (as with so many others) is also one of the most ghost blocked and censored on the Youtube platform. As with all of my predictions, prophesy and inutuitive videos - my readings will be validated in their due time.
Originally Posted by AstralBooBaby on September 7, 2011 at 7:30 PM
Hey FAM!
Today (9/7/2011), I received an email inquiry from one of our devoted family members, who goes by the name of George Patterson, regarding a comment that I posted in a forum that he had begun about the probabilities or 'possibilities' surrounding 2012… I provided a response and thought that it would be a fine idea to share his question and my response (with his permission of course), with the greater community, since others are pondering the same kind of questions and concerns. It is my sincerest wish that we remain focus and not allow the distractions, fear-mongering and propaganda deter us; keep your heart-light beaming and your 'mind's eye' on the prize!
GEORGE'S EMAIL
"Hello Astralboobaby, I hope you are well. I noticed you responded to one of the forum posts I made and the changes that are occurring worldwide. The purpose of my email is to ask you plain and simply if there is anything to feel hopeful about in the near future because right now I just want to go, pass over. I am always in mental torment, my relationship with my family is not good and I'm suffering all the time with depression and a lack of opportunity. Even if I cannot improve my own situation is there anything on the horizon that will uplift mankind or are we in for yet another brutal torturous road ahead. Between videos you make you say there's more going on behind the scenes and I wonder what you mean. If the 5th dimension is slowly being introduced to this dimension then I should be feeling uplifted and happy and hopeful shouldn't I ?"
ABB RESPONSE
Yes, I am doing well and thanks for asking... I would like to take this time to answer your question -- everything is ultimately leading towards the highest good for ALL but those who are more focused on 'doomsday', 'hate', 'terrorism (those who create and perpetuate them)', greed and 'spitefulness', etc., will not realize this as quickly as those of us who no longer want to live in or tolerate this kind of negativity and all of it's ramifications... Mother earth is ready to ascend into the 5th dimensional realm; a place where great negativity cannot exist... Those who harbor negativity (destructive non-harmonic energies) and intent will either taken off of the planet or their physical anchors will die off due to a sudden illness, dis-ease or natural disaster... They cannot nor will not be able to match the increasing energetic frequency in order to stay anchored on a lighter vibratory planet (hence, proof of a higher vibratory planet is the acceleration of time as we know it)... Right now, our bodies are still dense but not as dense as they were say, last year or the year before and the density is becoming less and less as time passes -- the faster a planet spins or vibrates, the less dense it and all of its inhabitants are... Negative Beings (physical or non-physical) are dense and rely on density and negativity to exist or hold their anchor onto a respective vibratory realm... This is what the end of 2012 is ultimately bringing - a HUGE acceleration in the vibratory spin of the planet and this is where things will really get shaken up!
As previously stated; those of us who hold onto great levels of negativity depend on a slow-vibratory spin to exist but as the current of life speeds up and the elements demands a lighter heart, mind and soul, they will not be able to acclimate... Therefore, they will then leave and ultimately go onto an evolutionary plane or planet that suits their vibrational field and will continue evolving from there... Yes, the tide or pendulum is shifting but in order for it to fully manifest - all that has created the former world that we know, must fall apart (this is happening now), so that the new can emerge... The new paradigm will make it far more difficult for negativity to prevail or dominate and in due time, there will be a time in history where no negativity will exist on the planet. The reason why and how this will be done is because polarity will no longer be needed or permitted... So you see, once the planet culls off those things that creates destruction, negativity, greed, war, isms, inequality, etc., we will have the realization of a peaceful reality and this is much closer than we think! I really understand how you feel about being sick of living here -- truthfully, I have felt this way for most of my life because I've never felt connected to anything here but my relationships with family and friends...
This current material world is for the birds (so to speak) and yes, this period is going to be extremely challenging for us all (yes, all of us light workers are feeling it to some degree or another too)... Let me give you a quick analogy of what we are going through at this time; we are all going through a collective labor to give birth to a new life... When one is in labor, there is great pain and discomfort and sometimes the pain and suffering is so excruciating, one may feel like they are close to death but just before we can take it no more - the birth of a beautiful life is produced! Instantly all of the pain stops and life is no longer the same as it was before this new life came into view... This new life brings new prospects and potential and to the birther - the temporal pain and suffering given was worth the end result... So hang in there and know that before you know it - the labor will be over! There is much, much, more to look forward to -- KNOW it and OWN it (o:
Originally published and aired on Youtube, September 12, 2012
At the beginning of the video provided below - I had 'jokingly' and 'playfully' predicted that Obama would be re-elected (or selected) for another Presidential term... It is important to archive this video link in my predictions archive because at the time, some of the most trusted and propular psychics, evangelists, bloggers, conspiracy theorists (professional fear mongers), messengers and self identified prophets were putting out predictions as such
-  that there would be no election due to an implementatiuon of Marshall Law.
-  that the former president would not be elected
-  Mainstream evangelists were stating that 'God told them' that there would be no election     because the world would be ending beforehand.
It is worth noting that these predictions were very common narratives and heavily promoted all over social media to the tune of hundreds of millions of views, hits and shares! Now let the aforementioned set in your psyche as you take a look at this not so pupular prediction that has long since come true;
Previously published and aired on Youtube, September 19, 2015
My main aim was to read very popular prophesies, conspiracies and readings overwhelmingly greenlighted by some of the world's most trusted sources. As I have always stated - nothing is etched in stone when it comes to readings. Timelines can change or be manipulated and of course, free will choices can change AFTER the point a reading has been done and thus, this will most likely change an outcome. Having said that aforementioned, it is dully noted that my accuracy rate on 'public' readings are approximately 92% in accuracy. Don't believe me? Have a look at my archived readings and compare and judge for yourselves. #predictions #2013 #psychic #prophesy #prophesies #archive #astralboobaby #abb
Previously published and aired on Youtube, January 3, 2013
My main aim was to read very popular prophesies, conspiracies and readings overwhelmingly greenlighted by some of the world's most trusted sources. As I have always stated - nothing is etched in stone when it comes to readings. Timelines can change or be manipulated and of course, free will choices can change AFTER the point a reading has been done and thus, this will most likely change an outcome. Having said that aforementioned, it is dully noted that my accuracy rate on 'public' readings are approximately 92% in accuracy. Don't believe me? Have a look at my archived readings and compare and judge for yourselves. #predictions #2013 #psychic #prophesy #prophesies #archive #astralboobaby #abb
Out of curiosity and in lieu of the mounting uncertainty that so many people are expressing about having Donald Trump as America's 45th President - I decided to do a quick calibration reading on him and what I received, may be somewhat surprising to many! I would be remiss if I were not to state that I am in no shape or form, affiliated with any political party or special interest group. In fact, I am really not much of a follower of politics. Therefore, I hold no bias or emotional attachments to this situation, which makes a reading in this regard much more palatable to a genuine and divinely inspired reading! My intent is to share my impressions and readings that may help to shed a little more light on the silver lining beneath a perceived large dark cloud.
At this present moment, President Trump's calibration level reads at a positive 525 - this level is in tandem to the spirit and vibration of love, care and 'service to others!' It is worth stating for the record that I have done calibration readings on other heads of states and politicians in the past and without a hitch, the majority would register in the zero to negative 'service-to-self' end of the spectrum. To date, Trump is the very first person of His caliber that I have performed this form of reading on and got a positive 500+ designation!
Despite the stern 'shoot from the hip,' with no filter', shrewd and ruthless business man – President Trump's vibration encompass sympathy and care. I can feel that he really does have a profound love for this country as well! Interestingly enough, I also got a strong impression that President Trump genuinely cares about what people thinks of him. It's almost as if there are two polar opposite versions of the same man but given the seat that he's in, the dual persona will work perfectly! I am sensing a strong eagerness and passion to earn the favor of the American people, more-so than from His peer group and constituents! I feel his passion and desire to get things done ASAP and this is a major factor behind the signing of so many Executive orders at an unprecedented pace.  I have heard and read people accuse President Trump of many things but I would like to go on record as stating that he is definitely misunderstood and for whatever amount of time He will hold in office - many will come to understand Him more. After the dust settles and people begin seeing the fruits of his works manifesting and that is to restore the republic!
In closing, I feel that President Trump genuinely wants to give the power back to ALL of the people and He will do everything in His power to do just that, despite intense opposition. More Americans will eventually learn of His true intentions and will be pleased with the way in which things will turn around. Ironically, those who voted for Trump with an exclusive 'service-to-self' mantra are in for the shock of their lives once Trump shows His righteous hand. On the contrary, those who bought into the divisiveness and propaganda, will find themselves rather pleased with the much of the outcome.
Remember, nothing is ever what it appears in this game called life. Now that there's a 'trump card' on the table – be prepared for a lead in a 'game' to be played unlike we've never seen before!
Originally posted on the astralboobaby.net homepage January 1, 2017.
I have made prediction and probability videos in the past based on popular prophesies and conspiracy theories but this year, I have decided to publish my most pressing projections for 2017, as the main topic and theme for the first month of the year!
I would be remiss if I were not to state that whenever a prediction or likely-probability has been deciphered - it is based on the specific time and place the reading was done. Due to the combination of our collective awakening, energetic shifts, Mandela effect and CERN – there's an increase in erratic and quicker shifts in projection than ever before!
For obvious reasons, I cannot list specific names on certain readings due to the level of sensitivity surrounding the read but should the reading play out – you will know who the person(s) implied are... Last but not least, I must warn you in advance that a few of these readings may be a bit unsettling to some but as with any prophesy, prediction or potential - nothing is ever truly set in stone! Therefore, if you read a potential that is bothersome or unsettling; meditate, pray and set an intent to help change the outcome OR trust and know that everything that occurs will serve as a catalyst and will lead all of humanity towards a collective state of realization and knowing.
11 Potentials to Play Out On The World Stage in 2017
By: ABB a.k.a. AstralBooBaby
Donald Trump
Despite a concerted effort by many American citizens via protests; special interest groups and political adversaries to derail Donald Trump's Presidency – He will be sworn in as the 45th President of the United States of America. However, I don't see the completion of a full term (90% probability)


 Wars & Rumors of Wars?
World War III was indeed thwarted due to the win of Donald Trump! However, I do feel that a false flag, conflict, blame and controversy (Cold War) involving Russia, America and Israel may mount, as special interest groups and sects fan the flames and play the 'blame game' to provoke and intensify the probability of a 'hot war' and the war on the free flow of information. (82% probability)
Illegal Immigrants
The building of the great fence along the borders of New Mexico will be the newly elect's top priority in conjunction to deporting millions of illegal immigrants with criminal records. However, his effort will be met with controversy and resistance as His action will be widely criticized, interpreted and cited as racially bias, which will fuel racial tensions (93% probability)
Warring In Israel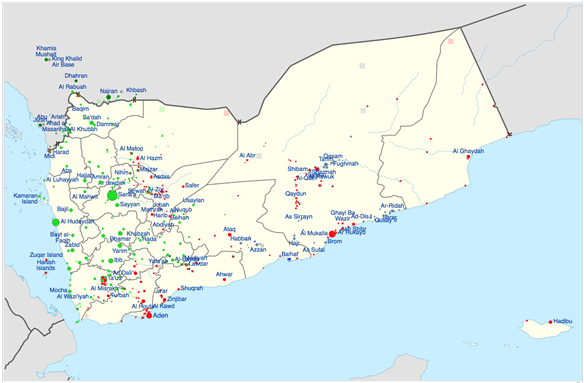 Conflict in Israel will spark unprecedented exodus and an even more unprecedented immigration into East of Germany (87% probability)
Civil Unrest
Civil unrest and protests will continue all over the country in response to Trumps inauguration and presidency -- pockets of chaos and unrest increases in New York, Texas and Baltimore after unarmed citizens are shot and killed by cops (91% probability)
Passing of Political Icons
Great losses on the political landscape in 2017 – A very powerful and influential female politician will be transitioning due to matters related to the brain (85% probability) and former US President will pass due to a heart attack (92% probability)
Censorship of Alternative News Outlets
Efforts by political giants to politicize and demonize 'fake news' of alternative outlets will escalate - the goal is to weaken the credibility of independent and alternative media outlets in order to justify laws to censor and further control the free flow of information. However, the aforementioned efforts will backfire and will attract an even greater audience to alternative media outlets (92% probability)
Scandal & Controversy
Shock, scandal and controversy erupts at a fever pitch in 2017 surrounding a series of expose' and arrests of very wealthy, influential and celebrated politicians, celebrities and government officials for their respective connections to child pornography, pedophilia and/or child sex trafficking (92% probability)
Bizarre Occurences
Colossal sink-holes causes the fall of large infrastructures and populated areas to collapse underground or under water in Europe – location most likely to be affected United Kingdom, France and Spain (86% probability)
Increased Untimely and Suspicious Passing of More Icons of Entertainment
Highly suspicious and the untimely passing of four (4) iconic pop stars from the eighties (80% probability); will also loose thirteen (13) popular actors/actresses. Frequency of losses will generate and attract more interest in alternative media and conspiracy theory outlets (92% probability)

Official Disclosure of Another Kind?
In conjunction to escalation of UFO sightings all over the world – an official announcement will be made by highly respected and reputable sources that we are not alone in the universe will be announced (95% probability)